KEY ELIGIBILITY:
Women over age 65

Diagnosed with

Mild Cognitive Impairment or

Alzheimer's Disease

Taking a cholinesterase inhibitor medication such as donepezil (Aricept)

Participants must have a study partner (friend, family member

or caregiver

) who can participate in all study visits.

Detailed eligibility will be reviewed with the study team.
FAQ
What does the study involve?
If you are interested, a research coordinator will give you detailed information about the study. You will be asked to sign an informed consent form. There will be approximately 8 study visits spread out over 1 year. Study procedures include tests of thinking abilities, blood tests, two MRI scans and one PET scan to measure amyloid in the brain. There will be injection of study drug (Leuprolide or placebo) 4 times over 1 year. 
Who can join this study?
This study is open to women over age 65 diagnosed with Mild Cognitive Impairment or Alzheimer's Disease who are taking a stable dose of the medication donepezil (Aricept) Participants must have a study partner (friend, family member or caregiver) who spends at least ten hours per week with them and can participate in all study visits. 
What is Leuprolide normally used for?
Leuprolide is approved by the FDA for treatment of prostate cancer in men, endometriosis in women and early puberty in children. It is also commonly used in women preparing for in vitro fertilization. LUCINDA aims to repurpose Leuprolide for Alzheimer's Disease. 
Why would Leuprolide help with Alzheimer's Disease?
Prior research in animals and humans suggests that Leuprolide helps with Alzheimer's Disease via several mechanisms including regulation of brain cell replication and reduction of inflammation.
Are there risks or side effects?
Yes. Potential risks and side effects will be discussed with you in detail before you decide to join the study.
Will it cost me anything to be in this study?
No. You will be compensated for your time and effort.
Study Leadership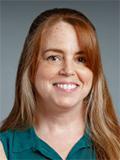 Tracy Butler, MD
Weill Cornell Medicine
New York, NY

Study Details at WCM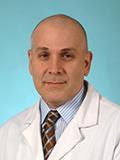 James Galvin, MD
University of Miami
Boca Raton, FL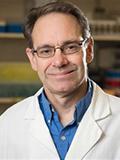 Craig Atwood, PhD
University of Wisconsin-Madison
Madison, WI