January 27, 2016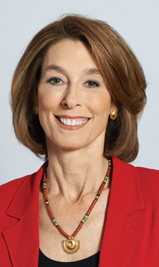 Cancer has affected us all in one way or another. We all know someone who's fighting the disease or who left us too soon. It's certainly touched important people in my life.
Sometimes we respond by trying to do more to help people with cancer--whether through advocacy, fundraising, medical care, or research. Vice President Joe Biden, who lost his son Beau to brain cancer last spring, is now embarking on an ambitious campaign--a moonshot to cure cancer.
That's a pretty tall order, and on his blog, the Vice President actually proposes a more feasible, but no less inspiring goal: to double the rate of progress in cancer research and achieve ten years of advances in the next five.
That I think we can do.
I had the honor of appearing on PBS' The Open Mind recently to discuss the cancer moonshot and medical research. It's a 30-minute program in an interview format. If I had to choose one key message from the show, it's this.
We transformed HIV/AIDS from one of the most feared and lethal diseases in the 1980s to a chronic condition that people can control with medication and survive for long periods of time. We're at a point scientifically where we can envision doing a similar thing for cancer--but it will require the kind of resources that the government poured into research for HIV/AIDS.
Making cancer a chronic disease--that's the real moonshot.
                          Watch Moonshot to Cure Cancer on PBS. See more from THE OPEN MIND
Posted January 26, 2016 10:50 AM | Permalink to this post